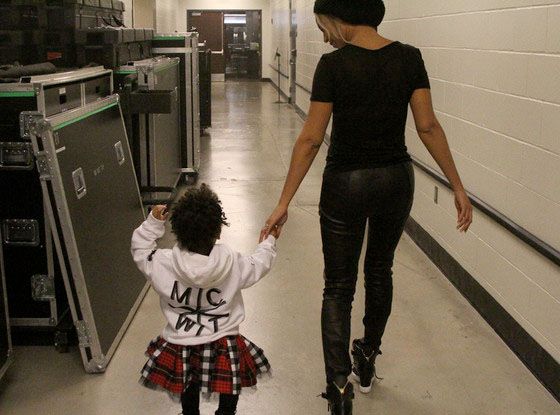 Newly leaked video, as Beyonce is rehearsing "Drunk In Love" for her GRAMMY performance rehearsal, you first hear Blue Ivy saying "Surfboard." Bey then says "Hi Blue Blue" with Princess Ivy responding "Hi Mommy, Hi Mommy."
OMG…so freakin' cute!
Take a listen below:

We can't figure out if Blue Ivy was actually there on a mic in the sound booth or if Blue's voice was pre-recorded. Bey could have possibly used the recording, if it was a recording at all, in her rehearsal but decided not to use it in the final performance. Either way, the moment was so heart warming!