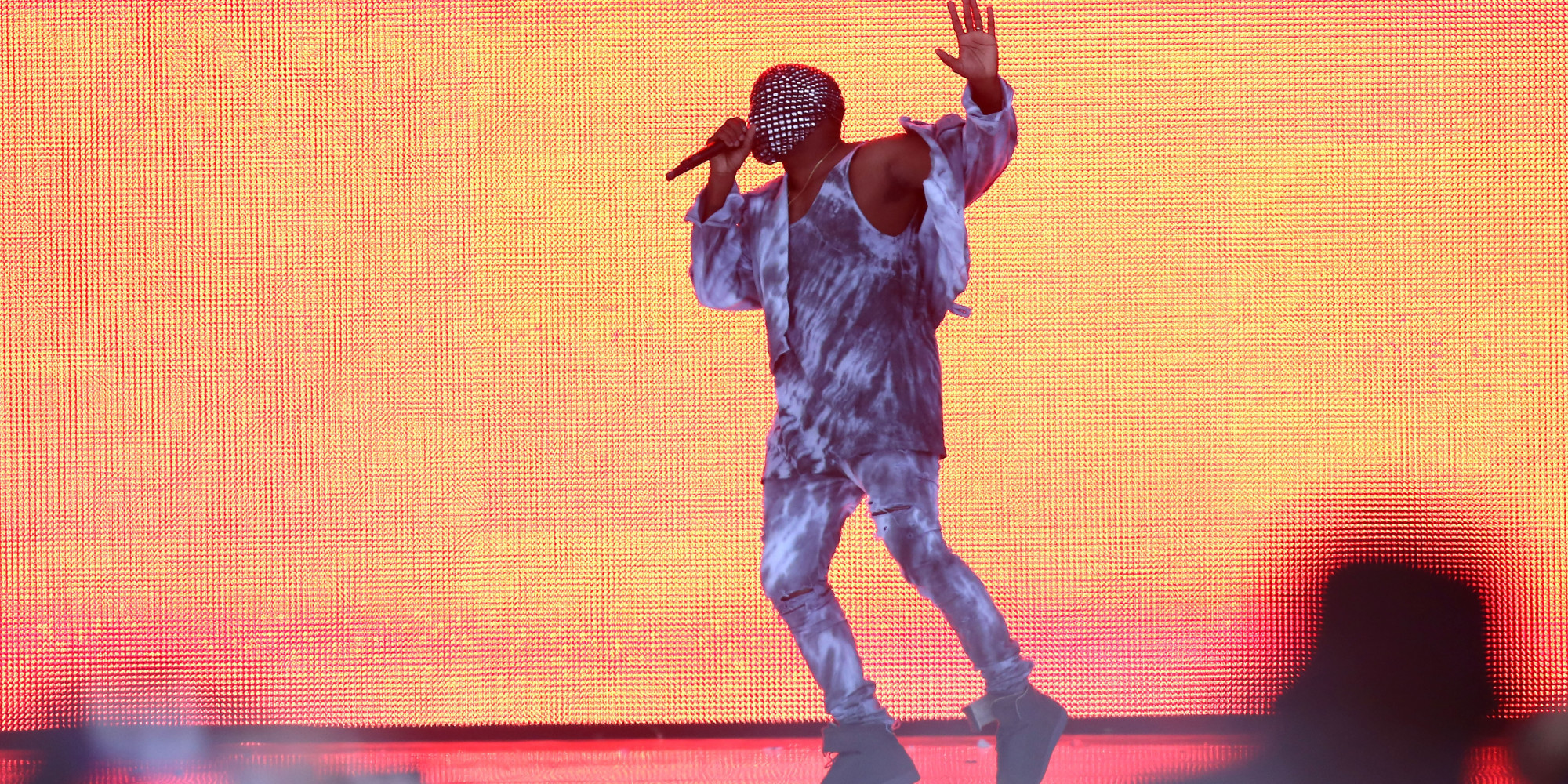 Kanye West went on another one of his rants during his closing set at the Wireless Festival in London on Friday night, July 4.
Wearing a studded mask, the rapper began a 15-minute speech in the middle of his set about consumerism, fame and discrimination in the fashion industry. With a black-and-white video of a waterfall playing behind him and a piano loop in the background, it looked like more of a church sermon than a Friday night at a music festival.
At first Yeezus was getting cheers of support from the crowd, but those soon turned into boos once he clearly wasn't returning to his music. These signature on-stage Kanye rants and audience boos are almost a tradition now.